Well it's been a little while. The last two weeks have been fully consumed with loving every bit of Mr and I couldn't have asked for a more perfect R&R. We vacationed, relaxed, hung out with friends and had mini adventures that I'll share throughout the next week. We're doing this in parts because there's so much to remember that I want to be sure I document it all!
It's only appropriate that we start with Homecoming day. Up there with the excitement of my wedding day. No joke. Mr and I hadn't seen each other since Christmas, so we were well overdue. We took R&R late in the game so there was an initial 9 month separation from each other. Grody, I know. But so worth it in the end. I suggest a late R&R to anyone and everyone! Though pushing through those 9 months apart was the hardest thing we've ever done, he'll be back home before we know it and saying goodbye was that much easier this time around.
The morning of his arrival I felt nervous, sick, anxious, excited, overwhelmed..you name it, I felt it. I wondered if he would look different, sound different, feel different. Would we be able to have a normal conversation and interact like we were married? The nerves ate away at me. I asked a friend of mine to drive out to the airport and capture the big moment. She helped calm my nerves once I got to the airport. I arrived about 45 minutes early..just to be safe. Didn't want to miss the moment he walked down those stairs :)
About 5 minutes earlier than scheduled, I saw his plane pull up to the terminal.
Nerves at an all time high
About 6 or 7 minutes passed and I positioned myself at the bottom of terminal B's stairs. There was another family welcoming home their hero with me. It just so happened to be someone I grew up with, small world. My heart was thudding up and down, waiting to see the boots move slowly into view on the escalator. Then some lady yelled, "There's uniforms!" I knew it meant my lover was home.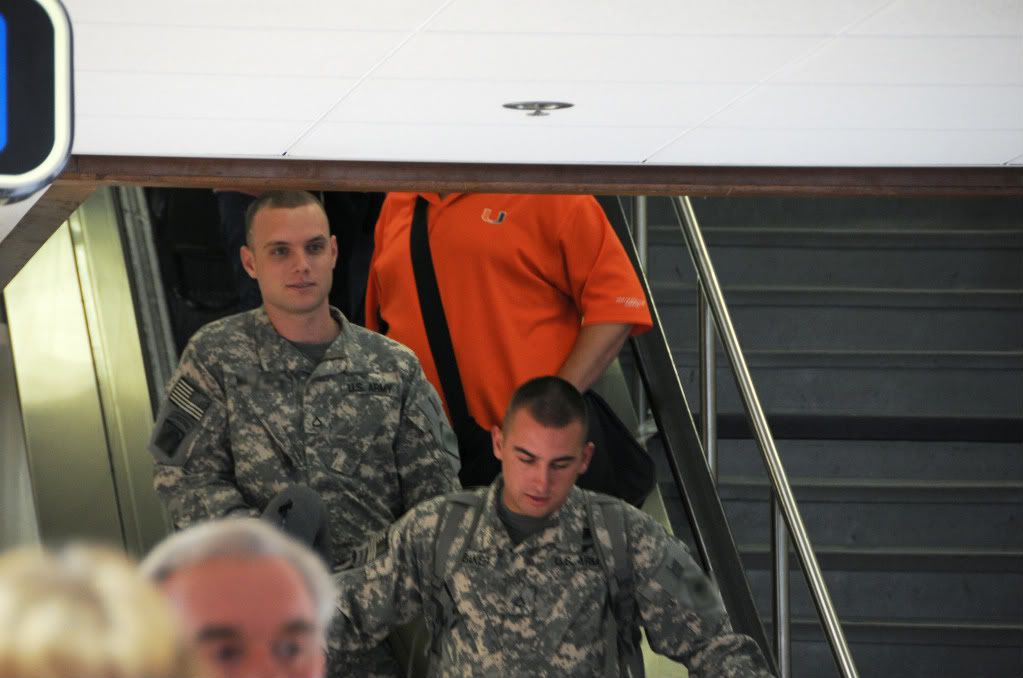 I watched for a minute as he scanned the crowd for a short blonde dressed up on a Wednesday afternoon. I caught his eye and it was nothing but smiles from there.
We hugged and kissed...a lot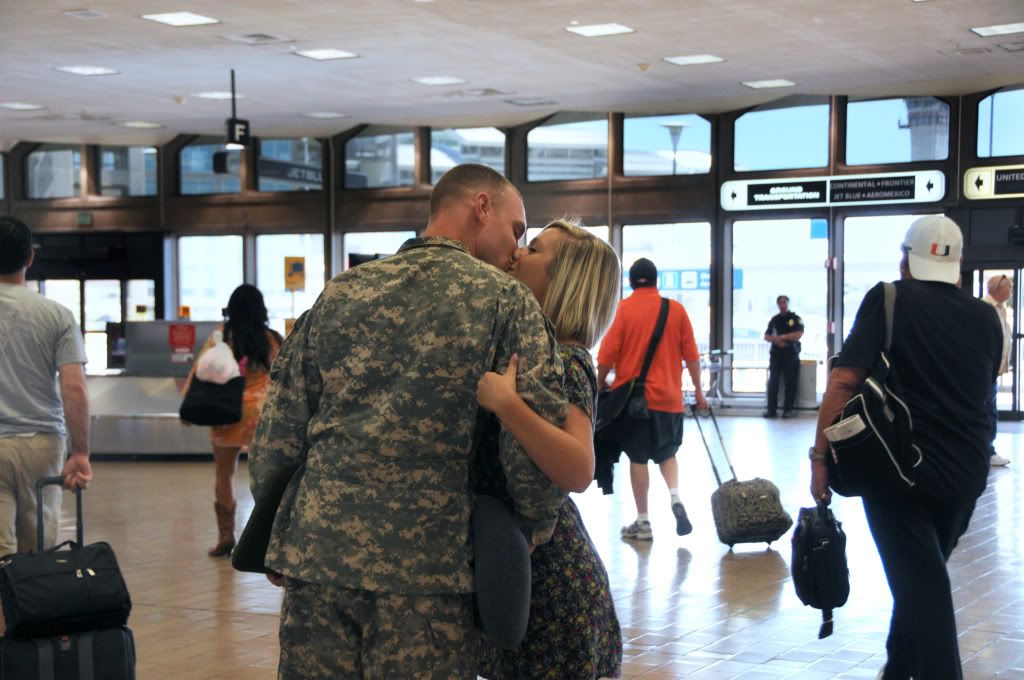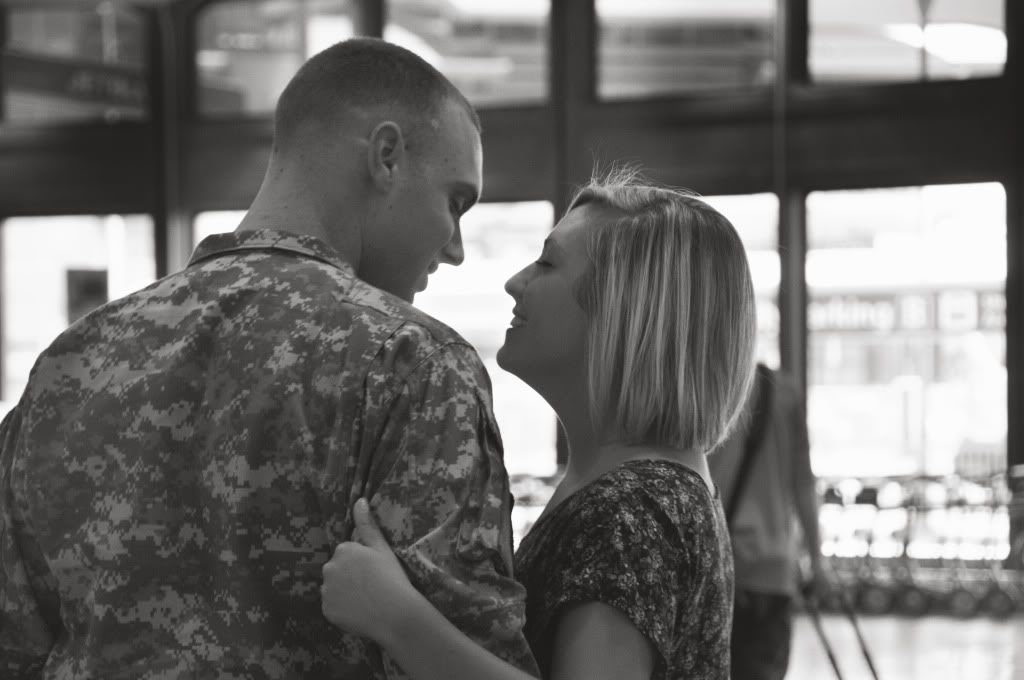 I felt relieved. He was here...safe.
I don't think we stopped looking at each other all day. It was perfect. And I mean perfect, quite literally. Not that cliche, "perfect day" but the real thing. We waited a long time for that embrace and it came exactly when it needed to. Our minds had been mentally checked out of deployment and ready for some relaxation in each others arms.
He was home, where he belonged.
(
okay I guess we'll stop gazing at each other and smile for the camera ;)
)
Stay tuned all week for the adventures we had during R&R!