hey friends!
i've been a little m.i.a. because i've been out enjoying springtime.
this weather has made me quite a happy gal lately.
i much prefer warm weather to cold.
i love keeping my backdoor open to feel the afternoon sun shine in, and
getting to decorate my house for spring is the absolute best.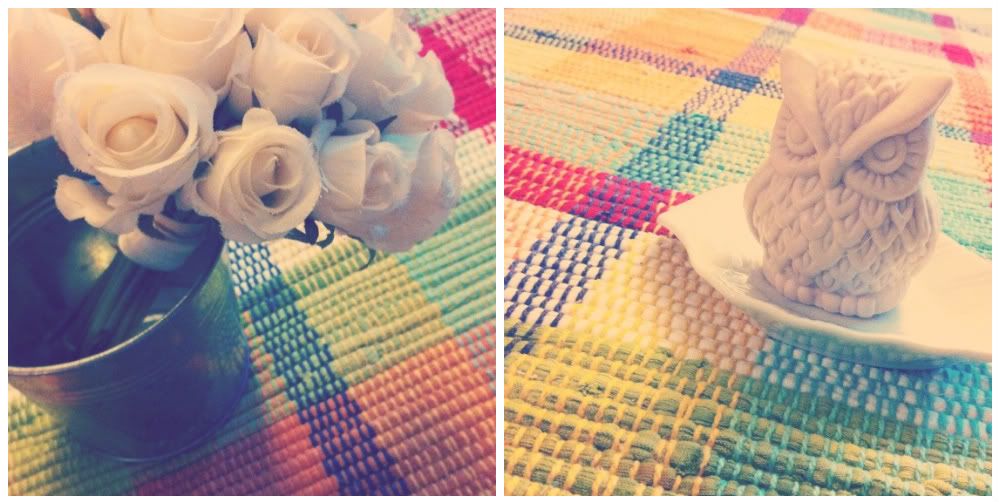 the flowers were from the flower girl in my wedding and the tin can was part of the
centerpiece arrangement from my cousin's wedding. the leaf dish
and owl soap were a surprise gift from a sweet friend of mine one day at school.

i love walking around school and finding fun little pictures like these :) the flower
petals on the walkway were SO pretty in person, i wished that i had more
than my iPhone to get that picture because it really doesn't do it any kind of justice.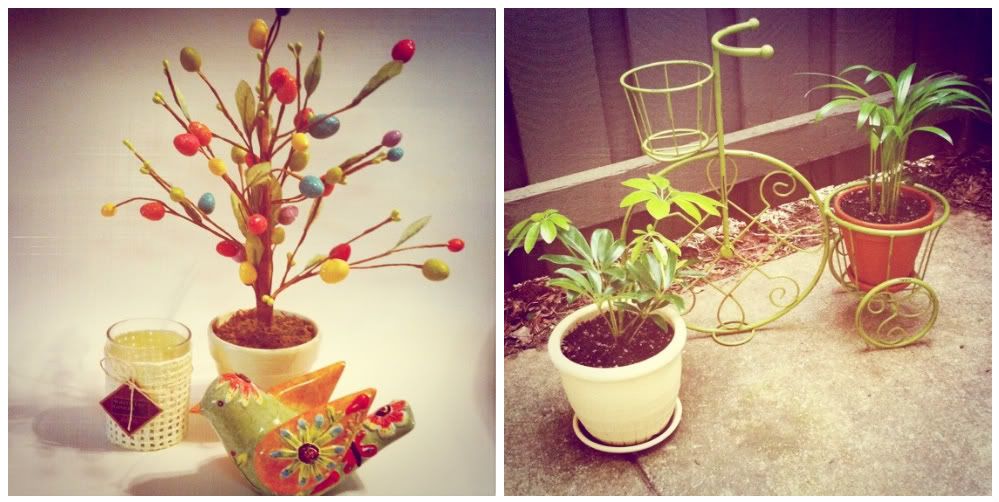 i put those plants in pots all on my own, i was so excited.
now my mission is to keep them alive.
the other little pile of fun decor makes me smile everytime
i walk by it in my house :)
happy spring!